Will Bayern Have Bundesliga Competition This Season?
Submitted by

isport

on Mon, 09/25/2017 - 15:06
With a DFL Supercup victory already under their belts and a solitary defeat so far this season, it seems somewhat of an overreaction to question whether Bayern have what it takes to capture a record breaking sixth consecutive league title. But that loss to Hoffenheim – as well as the draw at home to Wolfsburg - has already had an effect and there are some suggesting that there could be a new Bundesliga champion this season.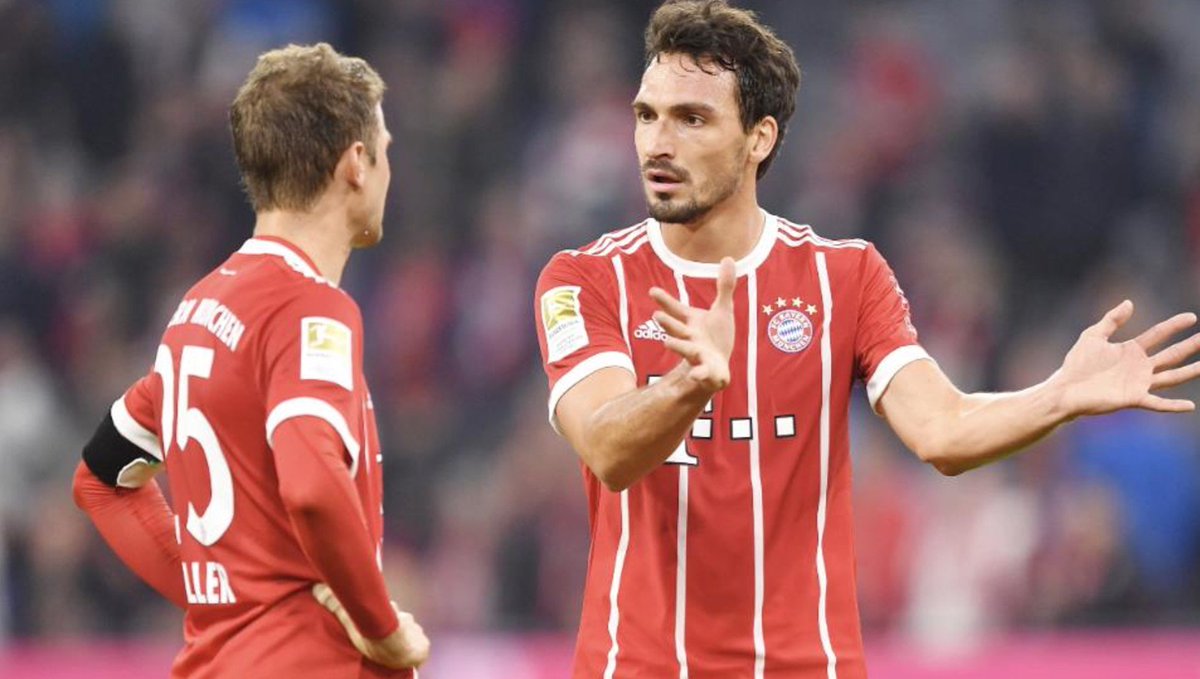 Even the most ardent of Bayern fans would not argue that some of performances under Carlo Ancelotti have been less than inspiring and although they won the league by 15 points last season it was not done in the swashbuckling manner that the fans had become used to.
New Faces
With Philipp Lahm and Xabi Alonso retiring at the end of that campaign it could be said that they have not really been replaced – and players such as Robert Lewandowski have also been critical about the lack of spending in the summer. The signings of Corentin Tolisso and the permanent capture of Kingsley Coman were the big news of the close season with the loan signing of James Rodriguez initially seen by many as unnecessary.
A poor pre-season didn't help matters and now that Manuel Neuer has been ruled out until the New Year there are some worried expressions around the Allianz Arena all of a sudden.
Positive Start
But as much as that defeat to Hoffenheim dented the confidence at the club and gave the world's media something new to talk about, the fact is before the most recent draw against Wolfsburg, Bayern have won every other game very comfortably. They have arguably one of the best out and out strikers in the world in Robert Lewandowski already into double figures and a squad of individual stars who can also play as a fully functioning team unit.
Even James Rodriguez, who seemed like an odd signing in the summer, has rediscovered the skill and talent that he showed for his national side at the 2014 World Cup in Brazil. His performance against Schalke was outstanding and if he is to be played as a back up to the attacking Bayern midfield then perhaps it is not quite time to hit the panic button just yet.
Main Challengers?
The main question then, when it comes to Bayern's ability to win the league again, is not so much how good or bad the team is – but who is tipped to take the title away from them?
Perennial challengers Dortmund have started brightly and have only conceded one goal in six matches - although they have not really played any of the top sides yet. Keeping star striker Pierre-Emerick Aubameyang was a major plus for the club and he will definitely spur the side onto further victories this season.
Last season's form side Leipzig have had an indifferent start to the season and it will be interesting to see whether playing in Europe as well will have an effect on their league performances. There are usually a couple of other sides that surprise everyone but it is unlikely that any of the smaller clubs will challenge for the title itself.
Still the Favourites
The main focus for Bayern continues to be the Champions League, although they should not take the Bundesliga for granted. There are some good sides challenging for Bayern's crown so they need to keep their eye on the ball. But even with seemingly disgruntled players and a head coach who has been rumoured to be leaving in January, it would still be a huge surprise if the title doesn't remain in Bavaria again this season.
2016 © Copyright information