HEYNCKES LEADS NEW HOPES
Submitted by

isport

on Wed, 10/18/2017 - 10:11
Even though Carlo Ancelotti won the Bundesliga and the DFL-Supercup during his debut season at the helm of Bayern Munich as well as reaching the quarter-finals of the UEFA Champions League, the highly-rated manager could only last 1 season in charge of the German club as he was sacked on September 28 of 2017 as Ancelotti spent a little over 1 year in charge.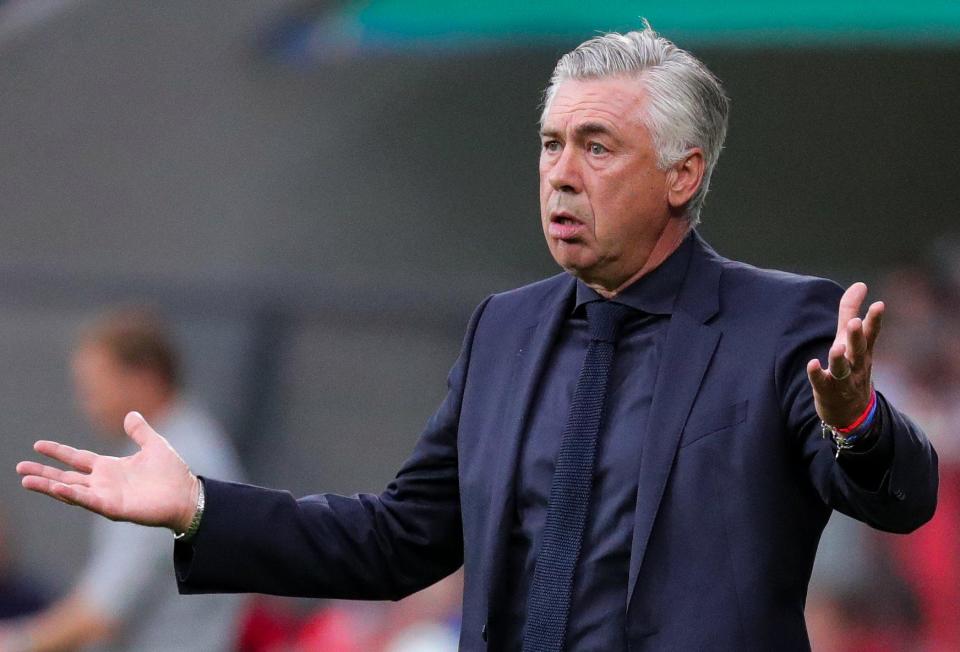 Whilst it might come as no shock to fans who have been watching their recent dou performances on socagol, for such a highly-praised tactician and experienced manager who has won just about every top piece of silverware in the world of football, it was fairly surprising to see him being sacked in what was a fairly short period of time.
One of the main reasons of why it's believed that Carlo Ancelotti suffered the fate of being sacked was due to Bayern Munich losing against Paris Saint-Germain in the 2nd group stages match of the UEFA Champions League, which was one of the most watched games on fussballlivestream.tv.
8 days later after Ancelotti was sacked and it was made official to the public that Jupp Heynckes was the man selected to become the new manager of Bayern Munich as he penned a contract which extends until June of 2018 and will probably be extended further depending on the club performs during for the upcoming months and what pieces of silverware they are able to secure.
This is the 4th time that Jupp Heynckes has taken charge of Bayern Munich as the 72 year old German manager is well-known in the Bundesliga after not only spending years as an actual player but also as a coach who has been at the frontlines of top clubs from all over the world.
Bayern Munich faced off with Freiburg on October 14 of 2017 and the current champions of Germany emerged with a very comfortable 5-0 triumph, this was the debut match of Jupp Heynckes as he made his 4th return to Anfield and so far it has kicked off in superb form.
This victory over Freiburg, which was screened live on livestream.services, is important for Bayern Munich as they have recently been dropping points in different competitions after having tied 2-2 with Hertha on October 1st and previous to that was their 3-0 defeat against Paris Saint-Germain.
In terms of being true competitors in the Bundesliga, Freiburg are not really considered to be as a club that can become the champions of Germany anytime soon as they are currently struggling just to stay above the relegation zone after only winning 1 match, losing 3 and drawing 4 of their 8 opening league matches of the season.
The recent 5-0 triumph over Freiburg was particularly meaningful for Bayern Munich as it was the 1st official competitive match for Jupp Heynckes in his return but they were widely expected to win the game, especially against a team that has struggled just to move away from the relegation zone and have not been able to do so far.
The true challenges and obstacles for Jupp Heynckes and his squad are lying ahead as they have to face off with Celtic in the UEFA Champions League on October 18 of the ongoing year.
There are 4 UEFA Champions League group stages matches left for Bayern Munich to play and they will need to start collecting points at a consistent basis in order to advance into the next rounds of the European competition. So far, Bayern Munich has sustained 1 defeat and 1 victory out of their 2 opening group stages matches of the UEFA Champions League and are in need of a lot of more points in order to secure the coveted 1st or 2nd spot which are enough to make the team progress further.
Jupp Heynckes has already lifted the UEFA Champions League with his former club Real Madrid as well as Bayern Munich but the last time that it happened was back during the season of 2012-13. The experienced manager wants to start adding more major pieces of silverware back to his collection and this is his chance to do it once again.
2016 © Copyright information