Brutally dominant Bayern the favourites to win
Submitted by

isport

on Fri, 08/21/2020 - 12:50
It took longer than it should, about three months to be exact, but the time for the 65th UEFA Champions League Final has finally arrived. Two of Europe's most dominant forces, two of the most hyped clubs, are butting heads in Lisbon for the title of the king of Europe.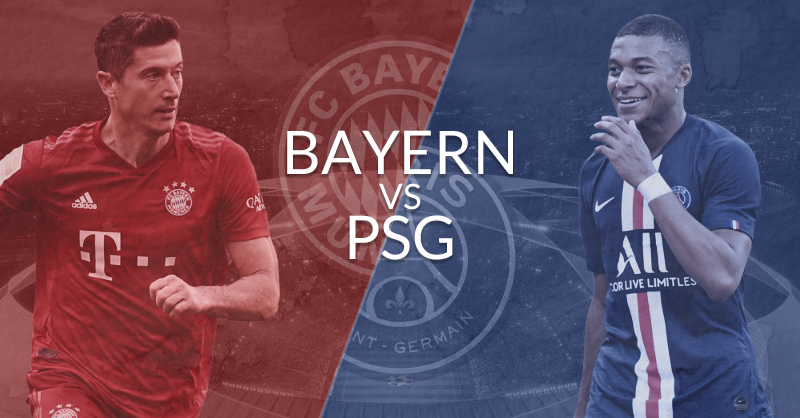 Paris Saint-Germain has reached the final for the first time in its history, but the Parisians will have to put on an extra special display if they are to win against the most impressive team in the world right now. That's none other than the absolutely dominant Bayern Munich, which seems ready to saw a sixth star over its emblem.
So bookies on Helpbet pretty much agree Bayern is the favourite to lift the trophy with the big ears. A rather big favourite to be precise. But why? For years we've been hearing rumblings about PSG's rise to dominance. How can it be such an underdog? First things first, the French champions are not a half-bad team. On the contrary, they're one of the most talented sides in the Champions League. You've got Neymar, you've got Mbappe, you've got Paredes, you've got Di Maria, probably the most important cog in PSG's machine. They're all magnificent footballers and they're hungry to bring the trophy to Paris for the first time. They totally deserve their place in the final, as they've consistently been the second-best team in the Champions League.
Bayern forgot how to lose
That is because Bayern is quite untouchable, especially after Nico Kovac was replaced by Hansi Flick, a manager who consistently gets the best out of his footballers. With an incredibly deep roster (Coutinho, Tolisso, Pavard, and Martinez typically start on the bench) and one of the most complete starting XI we've seen in the last few years, the Bavarians haven't lost since December 7. They'll enter the pitch in the Da Luz stadium in Lisbon undefeated in 260 days. As for the Champions League, Bayern is undefeated during this year's campaign. If they win the final, the Germans will join a very select group of nine clubs that have managed the feat. With one difference. All their predecessors gave away at least a couple of draws. Bayern have won every single one of their European matches this year. That's scary. Absolutely scary.
A scary group of players
Now, we've already established PSG's lethal weapons: Neymar, Mbappe, and Di Maria. In Bayern's case, it's a smidge more complicated to find the best on the field. The first instinct would be to say that's Robert Lewandowski. The Polish striker has scored 55 times this year and should the Ballon d' Or was given this year (which it won't due to the pandemic), he would have likely won it. Thiago Silva and his fellow defenders will closely guard him, but that's of no use either, since Lewa's an amazing passer, having served five goals to his teammates in this year's Champions League. Who are these teammates you ask? Oh, just some of the most feared shooters in football: Gnabry, Goretzka, Perisic, and the reborn Thomas Muller, a natural perimeter scorer.
On top of that, part of Bayern's true force lies in its full-backs. Joshua Kimmich is the best crossing full-back in football. And on the left side? That's Alphonso Davies' kingdom. The worst-kept secret in Europe is capable of guarding PSG's wingers, although he will need help from the central defenders who have struggled recently.
The story's far from over. PSG is a quality group, but it's the harmony and automation of Bayern's teamwork that makes it hard to imagine a way for the Bavarians to come back from Portugal with their heads bowed.
Predicted lineups
PSG (4-3-3): Navas; Bernat, Kehrer, Kimpembe, Silva; Marquinhos, Herrera, Paredes; Mbappe, Di Maria, Neymar
Bayern (4-2-3-1): Neuer; Kimmich, Davies, Boateng, Alaba; Alcantara, Goretzka; Muller, Perisic, Gnabry; Lewandowski.
2016 © Copyright information