BAYERN STAR OUT UNTIL NEW YEAR
Submitted by

content

on Sun, 11/15/2020 - 10:29
Bayern Munich utility player Joshua Kimmich is the latest high-profile player to succumb to injury as the effects of fixture congestion kick in. Some of the biggest managers in European football have not held back in their criticism of the piled-up fixtures.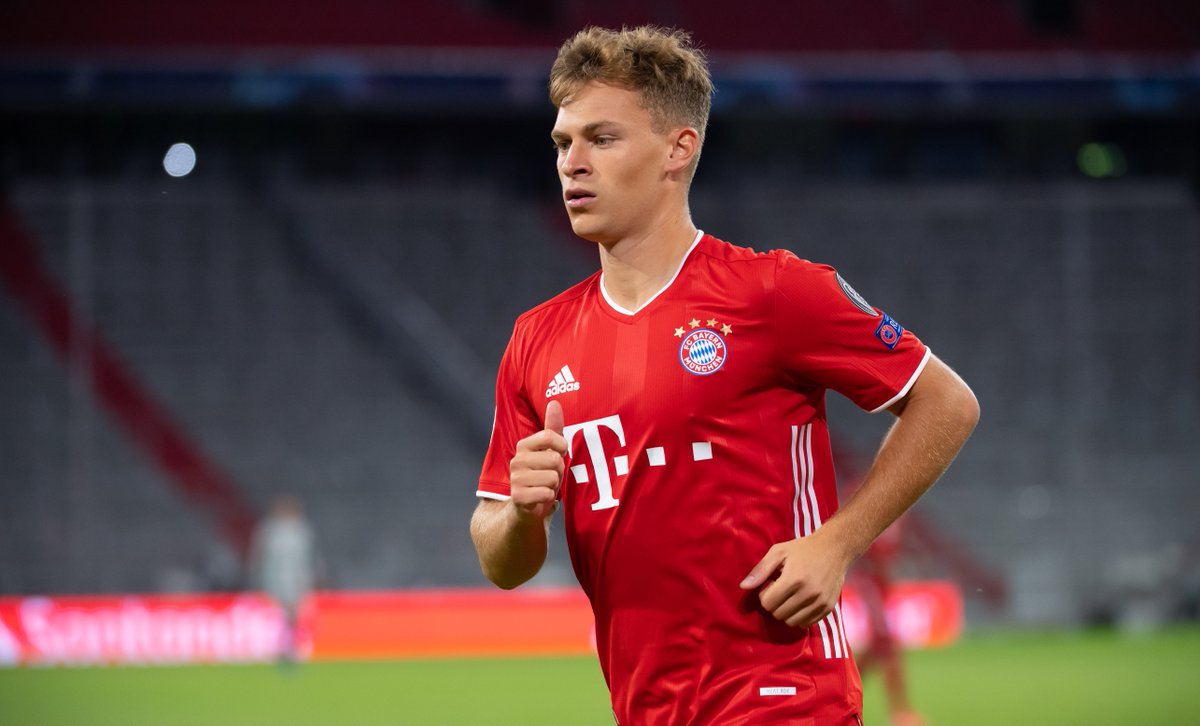 2020 has been a tumultuous year mainly because of the dreaded Covid-19 and the football world was not spared. Covid-19 has disrupted both the 2019/20 and 2020/21 seasons thus leading to fixture congestion.
Big club managers like Pep Guardiola of Manchester City, Ole Gunnar Solskjaer of Manchester United, Jose Mourinho of Tottenham Hotspur and many more have been very vocal about fixture congestion. According to them, football administrators have neglected the welfare of the players amidst the rising spate of muscle injuries.
Popular players like Neymar (PSG), Kylian Mbappe (PSG), Virgil Van Dijk (Liverpool), Cristiano Ronaldo (Juventus), AnsuFati (Barcelona) and many more have been victims of injuries this season. German international Joshua Kimmich is the latest player to join that growing list after he suffered a knee injury during the huge league clash with Borussia Dortmund at the weekend.
On Saturday, Kimmich was subbed off in the 36th minute of the German Bunadesliga clash between Bayern Munich and archrivals Borussia Dortmund.An official statement from Bayern revealed that the 25-year-old won't play again until the New Year.
The German has successfully undergone surgery on his right lateral meniscus and he's not expected back in action until 2021.
Joshua Kimmich is one of the first names on the team sheet and he would definitely be a big miss for the Bavarian giants. Without him, Bayern Munich delivered a significant title blow following the 3-2 win over Borussia Dortmund in Der Klassiker.
The victory propelled Bayern to move two points clear at the top of the table, while hosts Dortmund drop to third spot on the league table.
2016 © Copyright information