BAYERN TO GET SPORTING DIRECTOR
Submitted by

isport

on Thu, 06/01/2017 - 09:05
Bayern Munich are expected to employ a sporting director this season, with the CEO Karl-Heinz Rummenigge and president Uli Hoeness wanting a link between the board and manager Carlo Ancelotti. The director would work closely with the manager while observing from the outside potential issues that might affect the team.
Matthias Sammer was the man but he exited the club months back so the management is hoping to replace him soon.
There has been some internal rumble in the squad that the management felt a sporting director would have noticed, and he'll be given a wide-ranging brief of trying to get new players in, keep existing players happy, and move some players out.
Ancelotti prefers experienced players to young players so players like Renato Sanchez and Joshua Kimmich have been relegated to the background. The German international was touted as a player for the future but he is rotting away in the team, leaving him frustrated. In addition, Kingsley Coman has barely gotten play time this season.
Even top player Jerome Boateng is frustrated at not being selected so he is rethinking his future since he is 28.
Since David Alaba progressed to a starter in the senior team, no youth player home-grown has replicated that. Hoeness says that the club would develop in many ways. He indirectly hinted that the Italian manager has not been a very good mentor to the young lads.
Ancelotti is set to get another assistant after the former left. The role of sporting director has been passed up by outgoing Lahm and managing director for Borussia Dortmund Max Eberl. The limited decision making powers is believed to have played a big role.
The Bayern team seem to need an overhaul in various aspects to return to the power house they are. Hoeness has promised to set aside money for youth development. This is crucial alongside effective policies. Bayern remain the favourites for the title next season with many bookmakers, though an examination of Paddy Power's credentials, suggests that they are only narrowly ahead of RB Leipzig, and their summer transfer plans will make all the difference to how the season unfolds.
SANCHEZ GETTING INFORMAL OFFERS
One of the players on their way out seems to be Bayern youngster Renato Sanchez, who has been linked with numerous sides after an underwhelming season. The 19-year old was touted to establish himself after an impressive show at the Euro 2016 which Portugal won. He has failed to live up to the hype as time goes by.
His compatriot Cristiano Ronaldo reportedly asked that Real Madrid look towards luring the talented player from Bayern Munich. Since his move from Benfica last summer, Sanchez has struggled to get game time. He started just eight games under Coach Carlo Ancelotti who prefers established acts. Manchester United and Juventus have been linked to the player. Louis van Gaal tried signing him before he was sacked. The club is still keeping tabs on the player. Italian giants Juve want him on loan.
Real Madrid were also linked with a move for the player. With Sanchez willing to look elsewhere, Madrid could consider the offer. His agent Jorge Mendes is reportedly looking for other interested sides for him. The star said he was disappointed at the little play time he got this season at Allianz Arena. Ancelotti would likely agreed to ship the player off on a loan deal to get more playtime.
The youth development policies are probably why Julian Brandt is not considering a move to Bayern Munich. The Bayer Leverkusen star is one of the most wanted youngsters in Europe. He wants regular play time so he is turning down a chance to move to Bayern with wingers Arjen Robben and Franck Ribery already established and Douglas Costa and Kingsley Coman next in line.
Brandt is targeting 2018 World cup with Germany so he is careful to avoid a wrong career move. Jurgen Klopp is chasing him as well, with Sadio Mane the natural wide option in the Liverpool set-up.
BAYERN TO LOSE BOATENG TO CHELSEA
Another player on his way our seems to be Jerome Boateng - Chelsea have started working on the plan to land him. The Blues want the World Cup and Champions League winner to join their defence role this summer, reports in England claim.
Daily Mail says Chelsea made "tentative enquiries" about the German international even though they remain committed in landing Southampton's Virgil van Dijk. The Saints want more than £50 million for the Dutch star so the 2017 Premier League champions are lining up options. Southampton are expected to sack coach Claude Puel even though they eventually finished in the top eight this season. Chelsea are observing and preparing for any move that would favour them.
Nathan Ake returned to Stamford Bridge from Bournemouth but the Premier League side which finished in the top ten are hoping Chelsea would sell him permanently, alongside keeper Asmir Begovic. Kurt Zouma's place in the team is shaky since returning from his long term injury. Marseille reportedly want the player on loan so Chelsea needs to move fast.
Antonio Conte is having a private time with his family but he is expected to return to the team soonest so summer plans can be rolled out. Boateng is a likely target as his place in the team is no more certain. The arrival of Niklas Sule from Hoffenheim further dents such hopes after an injury-ravaged season. The 28-year old player might eventually leave the side though his last attempt in the Premier League was bad.
Boateng admitted that he was "not entirely happy" at the Bundesliga side. His injury against Freiburg worsens things but he promised to prepare hard ahead of the new season. Aside working hard on getting a top-rated defender, Chelsea are hoping to convince striker Diego Costa to stay.
BAYERN TO SPEND BIG ON REINFORCEMENTS
Whilst some players will leave, the German champions are also hoping to splash the cash this summer. The president of the club Uli Hoeness says they would overhaul its investment policy with reports saying about $100 million could be spent on new talents this summer.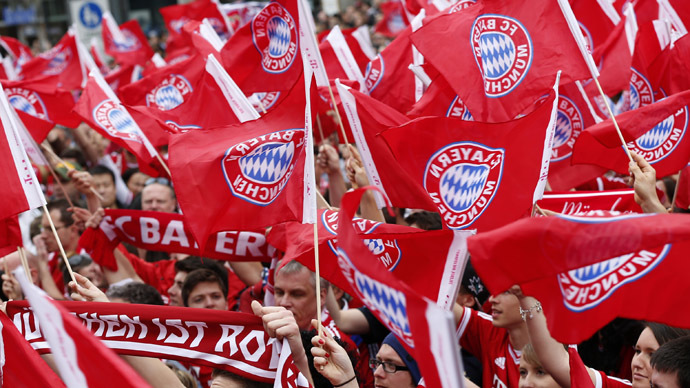 Bayern wants to keep up with top brands like Real Madrid, Juventus, FC Barcelona and Manchester United. Hoeness said the single title they won this term was not enough considering the club's ambitions. The 65-year old chief confirmed that Bayern would get "some of the top players in world football."
With stars like Xabi Alonso and Philipp Lahm retiring from the team, Bayern would need to get top quality replacement. The issue would be getting top players that are available and ready to move to Bayern this summer.
The club was sent packing in the Champions League quarter final stage when Real Madrid knocked them out. They lost the German Cup semi-final to Borussia Dortmund. Hoeness said the club would spend the insane amount of money others were doling out in the transfer market now unlike its usual style. The club would need to identify players with the right blend of youth and experience that fit their philosophies and then convince them to make the move.
PSG star Marco Verratti is a top player rumoured to be on the shortlist. Arsenal's Alexis Sanchez would be difficult to lure but Bayern remain hopeful. The club already got Sebastian Rudy and Niklas Suele but they want to add more to the ranks. Schalke star Leon Goretzka is one player the club is also targeting.
The investments would add pressure on manager Carlo Ancelotti to deliver more trophies and most importantly the Champions League – the main reason he was hired in the first place. The 57-year old Italian is grappling with the huge expectations at the Bavarian club.
SANCHEZ FIRST?
Bayern are putting pressure on their reps to get the Alexis Sanchez deal through this summer, according to reports. The 28-year old could offer the German top club three years of world class football that would prove helpful to their dream of re-conquering the continent.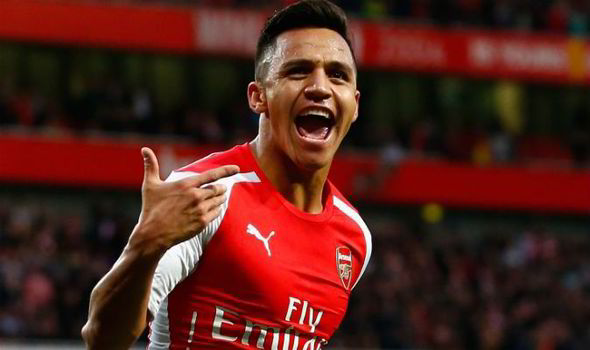 Sanchez has still not agreed a new deal with Arsenal. The Chilean was the highest goalscorer for the Gunners this season ended with 30 goals in 51 matches. His skills, steadfastness and fitness record all point that he is the best man for Bayern.
Sanchez was crucial to Arsenal finishing well in the Premier League and their FA Cup triumph over rivals Chelsea. He scored within four minutes as Arsenal bested the league winner 2-1.
Sanchez is believed to be ready to move on even though Arsene Wenger wants to keep him. Wenger has said he would rather see the player run down his contract – which is in its last year – and allow him walk for free than sell him this summer. The Frenchman wants to retain his best legs while getting more players so he can have a competitive squad next season. Arsenal would also offer him £280,000 to remain at the Emirates.
Bayern on the other hand want Sanchez to partner Arjen Robben in the wings as Kingsley Coman develops and Franck Ribery tires out. Sanchez can play wide while cutting in to get goals. He is a versatile talent that the German side have identified as key to their plans; hence, pushing forward plans to get him this summer.
His compatriot Arturo Vidal is believed to be convincing him on the side to make the move. Sanchez has Juventus, Manchester City and Chelsea also happy to sign him if he wants.
2016 © Copyright information