ARSENAL PLAYERS BACK WENGER
Submitted by

content

on Sat, 03/25/2017 - 09:05
Arsenal players have decided to stand by their manager Arsene Wenger in his trying times. Defender Hector Bellerin is the voice for the rest of the team.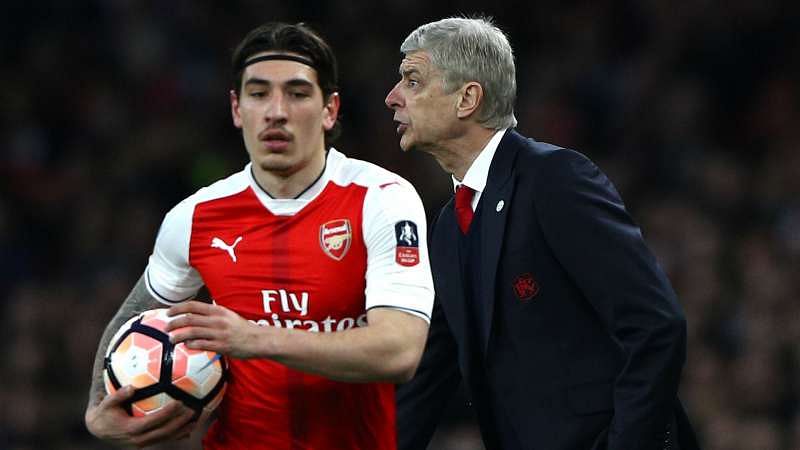 When he was asked if he wanted Wenger to be in charge at the club next term, he said:
"Of course. It's as simple as that, especially for me. He's the one who gave me my chance since day one. We all back him and of course, we want him to stay. The whole team is behind the manager.
"He's played a big part in making the player that I am, and there are loads of players in the dressing room who will be in the same position as me," Bellerin said.
Most of the players would want Wenger to remain. They would definitely not want him to leave on this note, but the agitations have reached a record high. Bookies say Massimiliano Allegri – Juventus current coach – is the leading candidate to take over if Wenger resigns or he is fired.

The players would want changes at the club but they all seem to want Wenger to stick around much longer.
Arsenal are poised to face Lincoln City in the FA Cup this weekend. Wenger has the best record amongst managers – winning six FA Cup titles. A big victory would ease the pains of fans after the 10-2 embarrassment in the hands of Bayern Munich.
"We only have to look at ourselves to do something. We need to just forget tonight, focus on the next game and a competition that the club usually does well in," the Spain international added.
Wenger won back to back FA Cup in 2014 and 2015. He faces a tougher task this year but winning the title would go a long way to ease the pent-up frustrations.
2016 © Copyright information